Show Application Form
[ Contents ] [ Articles ] [ Members ] Resources ] [Sponsors ]
[ Digital Jury Services for Artists ] [ Join the Forum ]
[ Support the Forum ] [ Consulting ]
A form to keep track of the art shows you apply to each year
scroll down for a link to download the form as a Word document or PDF file.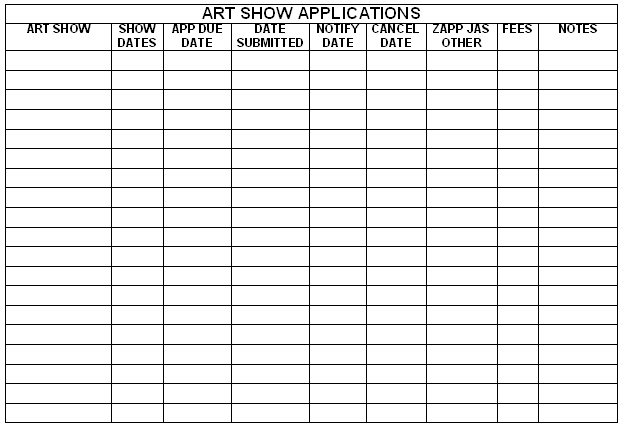 There are nine columns for information. Show name, show dates, application due date, date submitted, notify date, cancellation date, ZAPP , JAS or other system, fees and notes, where you can list whether the show asks for a resume or artist statement.
download the form as a PDF document
Click here if you need Adobe's Acrobat Reader
If you feel that this page or web site has been helpful,
please donate to help keep it going
If anybody has a question or has problems with these files e-mail me.